One of the reasons why most people are not so successful in life is that they don't know how to promote themselves. If you look at the sports world you will find one example after the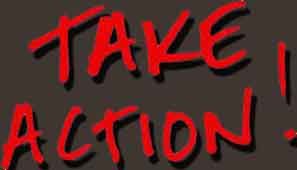 other people who either improve themselves or knew how to promote themselves in the right way. If I were to follow you around all day long for a week would I say, "Gee, no wonder he or she is doing so well, look at everything they are doing!" Or when I wind up saying, "Gee, no wonder he or she isn't doing so well, he or she is barely doing anything!"  So, if you want to promote yourself and take yourself stand out to coaches as you try to get an athletic scholarship, you need to take a lot of action and try to improve yourself every chance you get.
….the more that you do the better off you will be….
Here are five things that you can do to better your chances of getting a sports scholarship and you can implement them immediately:
Get the highest grade you can in all of your classes. Colleges cannot and will not sign up students unless they have good enough grades to meet their admission standards. As a matter fact, I don't know why anyone would go to a college or university that has low standards.  So, if you want to get into the good schools and obtain an athletic scholarship, you must first meet the academic with garments for that school. If you are having problems any particular area, you need to hire a tutor and you need to do it as fast as you can. If you're having problems and math, the sooner that you get a tutor and put the hours in to learn and practice doing equations, the better off you will be.  Procrastination will get you absolutely nowhere, but that is the usual fare I find whenever I deal with students. They would rather wait until their graves are at a critical position that they almost can do nothing to get a better grade and they put in the minimal amount of work to get a good grade. If you want to have good grades take a lot of action and get the help that you need

Go to as many camps that are related to your sport that you can.

If there are summer camps that you can attend and other seminars that will help you let yourself at your sport, you should try to go to them at any cost. As a matter of fact, if a camp or a seminar is pretty pricey, then chances are it may be a high quality one that you would want to be associated with. However, if you cannot afford camps or seminars that are related to your sport, then perhaps you should get an extra job so that you can afford going to one of these. The students that will stand out will be was the put in extra work and will do whatever it takes. Perhaps you to get a copy of the movie "Rudy" out. Now, that's a story for somebody who was willing to do whatever it took to achieve what they needed to in their sport.
You will need to write letters to coaches and take a lot of action and promoting yourself. At Ellistrations Sports Scholarship Videography we have an entire Athletic Scholarship Action Package that you can use to promote yourself. This action package contains letters that you can copy and use to send coaches, stat cards with professional looking pictures on them, a high quality video, and action manual tell you exactly how to promote yourself and a host of other excellent features to include a personalized website. If you used all of the materials that were included in this action package you would greatly increase your chances of promoting yourself and getting the athletic scholarship that you need.
Enlisting help from your teachers, counselors, parents and friends will help you tremendously in your quest to get an athletic scholarship at the college that you want. You will also want to get a hold of people that are at the universities or colleges and already playing to see if they can help you with advice, connections and a host of other important facets that networking will bring to the table. You will need to network with as many people that you need to in order to understand how the game is played when it comes to obtaining an athletic scholarship.
Remember, the more that you do the better off you will be. Sitting around and whining that nobody has called you or made any connections with you is a bad way to promote yourself. Always keep in mind that obtaining an athletic scholarship in going to college is like a job and you need to work hard and whatever you do. Don't sit back like the rest of the world and procrastinate and hope that your phone will ring off the hook with offers two different colleges and universities. You must take massive action in order to accomplish your goals and this is one of the best times to learn that lesson.
3 Responses to "Four Ways to Better Your Chances of Getting a Sports Scholarship"