Below is a graphic that is circulating around on the Internet in the last couple of days. I spotted it on twitter and thought it was very pertinent to this blog and also the people that read it. According to the National Collegiate Athletic Association (NCAA) usually about $1 billion of awards and scholarships are given into Division I and Division II level in college athletics. Other associations like the National Association of Intercollegiate Athletics( NAIA), as well as the national Junior College athletic Association (NJCAA) are also associations that award athletic scholarships. In Division I alone there are 318 awards given in Division II there are 423, and that is just for starters.
The Opportunities Are out There
In America today there are approximately 2000 schools that offer opportunities for students to continue their athletic careers. So, the message here is that you need to realize that there is a very large field for you to access and that your opportunities may be more plentiful than you think. However, getting an athletic scholarship is not an easy task and it may require a bit of work. But if you're diligent, and have a good attitude you can succeed in getting the athletic scholarship you need help you get through school.
A Wide Variety of Athletic Scholarships
Among the different types of sports scholarships there are these different fields: archery, badminton, baseball, basketball, bowling, cheerleading, cross-country, cross-country skiing, downhill skiing, diving, equestrian, fencing, field hockey, football, golf, gymnastics, ice hockey, indoor track, lacrosse, rifle, rodeo, rowing, rugby, sailing, soccer, softball, squash, swimming, synchronized swimming, tennis, team handball, track and field, volleyball, water polo, and wrestling. With this wide variety of different sports scholarships you can see that there are opportunities for you to apply.
Important Athletic Directories to Use
Just to let you know, there are several great resources that you can use in your quest to get a sports scholarship. These locations must universities and colleges in the United States and the sports that are offered with the name, phone number, address, and fax number of each coach that is at the school. The two most important are The Blue Book of College Athletics and The Directory of Collegiate Athletics. These are two books that you absolutely cannot do without if you are on a quest to get a sports scholarship.
Just remember that the world of sports recruiting is loaded with all sorts of myths and mistaken beliefs. Make sure that you do your homework and get the right information before you begin applying. You can get a Free copy of a book that will be a tremendous help you here: Guide to Obtaining an Athletic Scholarship
Hope is a fantasy.  It is a mythical character that you pray will one day show up at your door like the tooth fairy and hand you full ride scholarship to a decent university or college.  It is the stuff that procrastinators, lazy, ineffective persons dream about.  I guess we have come to believe this mythical creature because we have seen it so many times in our lives on TV and in the movies.  Usually, the protagonist has a problem and like a miracle, the problem is resolved by the time you watch the last commercial or the final reel of the movie.
However, reality is rarely like this.  Little Timmy is usually found too late by Lassie, Batman misses catching most of the crooks, and there isn't a single politician that can solve the massive problems we face in America today.  That's just life.  Get over it and move forward.  Let's face it, the people that put their rears in gear are usually the ones that get to eat the leg of lamb in the castle, not the poor scavengers outside huddling around a fire in the cold.  It is simply the law of the Cul de Sac and it will always be that way.  Once again, get over it and move on. You have a daunting task ahead of you and if you are going to compete for a sports scholarship you have got to move forward toward that goal as quickly as you can.
Here are a couple of reasons why I'm telling you this.  Love me, hate me, this is just the way it is.  Don't kill the messenger for telling you the truth.  So, in short order, here are a few things to keep in mind:
The Odds are Against You
There are roughly between 135, 000 and 140,000 athletic scholarships awarded each year.  Yeah, I know that sounds like a lot, but you have to consider that this is divided up between different sports categories.  For instance, only about 20,000 of those are football scholarships and usually there are about half a million students competing for these scholarships in that category alone.  So, you have a lot of competition ahead of you.  Not only that, but the NCAA dictates to the colleges and universities how many Division I and Division II scholarships can be awarded.
The Money Will Only get You so Far
On average, a college athletic scholarship will only get you somewhere in the vicinity of $15,000.  There are only four or five sports that you can get a full ride on, so the competition for these sports is incredible.  Not only that, you have to consider the cost of college and the expenses that are incurred along the way.  Not a super – pretty picture when you add it up. Also, scholarships are not guaranteed for the entire four years.  If your student receives their sports scholarship don't assume it will be there especially if their grades begin to falter.
If You Think You Are Eligible You Need to Get Started
Don't wait for the mythical beast hope to show up at your door.  The only way to get the scholarship that you think you can qualify for is to use the weapon of action.  Action has to be massive and consistent in order for you to obtain your goal of securing an athletic scholarship.  Not only will you be using this weapon as you pursue your athletic and college goals but it will be a skill set that you will use the rest of your life.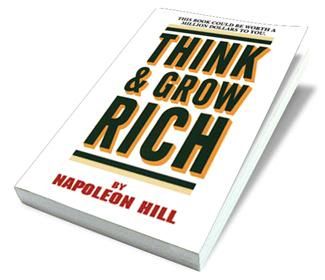 If you find yourself scratching your head as you wonder if you are going to be able to actually get an athletic scholarship, then you may want to pay attention to this post.  The problem with many of you is that you haven't been listening or reading.  Sure, you have been listening and reading in your personal lives, but is it stuff that will make your life any better?
If you are listening to music with depressing lyrics or rap that has a very destructive message chances are your life will be impacted by those messages.  The same could be said about what you are watching and engaging your mind with on television as well as the Internet.  Not only can you infect your mind with addictions and negative thoughts, but you may be wasting an incredible amount of time with worthless communications and games on the Internet.
Did you know that on average, a millionaire reads between 1 and 2 books a month?   No, they are not reading romance novels or sci-fi, they are reading books that will positively impact their lives.  If you really want to have success in your life, you need to start learning and gaining knowledge in areas that will positively influence you.  Another little known fact about people that are affluent is the fact that their library of books on self improvement is usually larger than their televisions.  As a matter of fact, one millionaire that has helped more people become successful and affluent states that he can easily tell how well a person is doing financially by looking at the size of his library and T.V.
So, success is rarely pure luck, it is more often attributed to hard work, diligence and a good knowledge base.  Listening to destructive music, or even news reports constantly can do nothing more than get you depressed and impact your attitude as you try to get your ducks lined up for college.
Here is a list of a few of the books I have personally read in the last few years that have really impacted my life.
#1

Think and Grow Rich

by Napoleon Hill.  This is the ultimate success book that was written over 75 years ago has impacted the lives of millions and helped to launch more success stories than any one single book on the planet.  It would be hard to imagine anyone that was an avid reader of success stories or books that has not read this or at least has several in their library.  An absolute must read.
#2

The Ultimate Success Secret

by Dan Kennedy.  I got a hard copy of this small manual several years ago and I read it over again at least twice a year.  Written by Dan "The Millionaire Maker" Kennedy it is one of the most powerful messages I have ever read.  It focuses on the magic of taking massive amounts of action in order to change your financial life and business!  This read is a must for anyone that wants to better their situation in life.
#3

Psycho- Cybernetics

 by Maxwell Maltz.  Have you ever watched the Winter Olympics and noticed downhill skiers standing on the platform right before their run?  They usually have their eyes closed and their heads move slightly as they visualize their run down the slopes.  This is the power of visualizing before you do a particular thing and it is the basis of Psycho-Cybernetics.   I read this book years ago and it helped me while I was attending school.  It is a definitive guide to setting, visualizing and attaining goals and bringing you to the level of a high performer.  I can't imagine any athlete who is pursuing a sports scholarship not being able to use this book.
For those of you interested, I have a free copy of Dan Kennedy's Ultimate Success Secret for you, and you can get it by clicking here:  Success Principles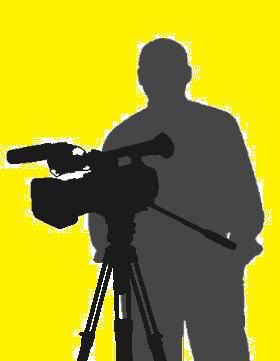 Finding a good videographer, whether it is for a wedding or a sports event, is a difficult process for many people because it is not a service that you will probably not be familiar with.  Unless you are in an industry that requires video on a consistent basis, you won't be familiar with what a good sports videographer can do for you.  In this article, I will attempt to point out a few things that you should look for when you are looking for one to contract.
Customer Service
One of the things that we try to do at Ellistrations Sports Scholarship Videography is to provide our clients with top notch, customer service and that personal touch that will make your experience with us a very comfortable one.  We don't just let our clients drop off the face of the earth once we provide our services to them.  So, one of the facets of a videographer that you should be looking at is how well they will work with you during your project or filming and how they follow up with e-mail or phone calls as you are trying to set up a project with them.
Pricing
One of the biggest mistakes I think people make when buying anything from products to services is to look for the cheapest thing or service that you can get your hands on.  Personally, I won't even buy cheap garbage bags much less pay for an important service at a very cheap price.  F0r one thing, you will wind up getting what you pay for, and the other thing is that you really can't lay high expectations on people that you have barely paid.
if you ask your Uncle Albert to take your videos for free, expect to get the quality of work that you paid for
I had an employee buy garbage bags for me once, and he bought the cheapest ones he could find.  Well, the garbage ripped out as soon as we put any type of garbage in them and as a result, we had to not only clean up a big mess, but we also had to take the time to go back to the store and buy more expensive ones.  So, if you ask your Uncle Albert to take your videos for free, expect to get the quality of work that you paid for.
Recommendations
Usually, a reputable company will have a website that you go to and look at their services.  If a videography business is really smart, they will have comments by customers on their site with written testimonials.  This is a real easy way to see how the company functions and whether or not they have people that are happy with their services.  However, I have seen some very good videographers that have over looked this step of putting accolades on their site, so, it is not always an indicator of a great business, but it is certainly one that is worth the consideration.
Services
Not everyone needs the same services or requirements for an athletic scholarship video.  In some cases, students and their parents would only like a keepsake or highlights video of their athletic year or events.  A good videographer will have different packages to offer you depending on what you will need.  Here is a list of some of the services Ellistrations Sports Scholarship Videography has:
An entire sports scholarship action package
Highlight videos with players stats
Highlight videos for teams to use at banquets
Keepsake videos for friends and relatives ( We have the ability to make these on demand with professionally packaged cases)
Different levels of sports scholarship videos
The main thing to remember with any videographer is that if you need to hire the services of a good one that you will need to start searching for the services of one well in advance.  Videographers are just like any service related business, in that they can only be in one place at a time.
At Ellistrations sports scholarship videography we have written a rather extensive report on how to obtain an athletic scholarship and many of the steps that you will need to take in order to get one.  This sports scholarship e-book has step-by-step plans in it so that you will know exactly what you need to do in order to approach a college or university for and athletic scholarship. Not only is this absolutely free e-book a great resource to have, but it will also be updated on a regular basis as newer chapters are added. All you need do is click on this link: Absolutely Free Athletic Scholarship Guide and you will be taken to a file sharing site.
Notice: You will have to watch a 15 second commercial after which you will be presented with a link to download the e-book. You will need Adobe Acrobat reader which you can get for free from the Adobe site to read the book.  We hope that this free report will benefit you and we look forward to hearing from you after you have read the material. Please fill free to pass it to as many people as you want to. You can give it to as many people as you so desire as long as you do not alter or change the material in any way, because it is copyrighted.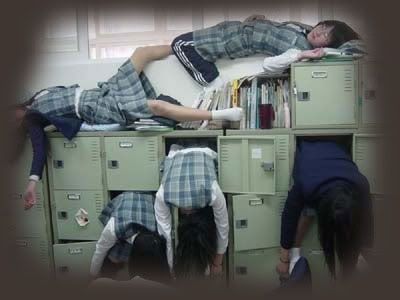 One thing that most people do not think about when they are pursuing a sports scholarship, is that they will have to stay organized throughout the process.  You should be keeping records of who you are contacting, when you contacted them, and then if you get any information back from college or school that's interested in you, you should also organize that into files or folders. Also, you should be organizing and keeping records of all of the coaches that you talk to, on what day you talked to them, and a little bit of information about what you said to each other. The reason that this is important is if you ever talk to a coach more than once you will need to differentiate in your mind which couch you talked to and what you talked about. It will make the process of contacting and following up with these athletic directors and coaches much easier.
A Breakdown of Contact Information
So, here's a breakdown of  what you should write down after every conversation that you have with a coach or a recruiter:
Date
Time
Method of Contact (was at a letter, note, or a phone call?)
Was it an actual face to face interview?
Name of coach or recruiter
Name of College or University
Date of Follow-Up
Date of Thank You Note (more about this in the)
Section of Notes of What Was Said at the Interview
Send "Thank You" Notes
As I said in the bullet statements above, you will need to be sending thank you notes to every single person you talk to. You will have to look at this process much like a person looking for a high level, high-paying job or an executive position. If you were out looking for a job, you would make sure that every single person that you talk to received a thank you note. So, in this process you must do the same thing. You want to make sure that the coach or recruiter that you are communicating with understands that you are very serious about this position. Also, this communicates that you are considerate, have integrity, and are motivated enough to remind them that you spoke to them. This will definitely set you apart from most of the athletic scholarship applicants and keep your name in the mind of the coach. Even if you aren't talented enough for the level of team that you are trying to approach, if you stand out from the crowd people will help you. You don't necessarily have to just get an athletic scholarship because they may be able to direct you to a different scholarship that would be better for your career. Usually, people enjoy helping other people and the coaches and recruiters that you may contact may know of some information that will help you in the pursuit of your career education and goals. So, even if you don't get the athletic scholarship that you want, you may have opened the door to other opportunities that may actually be better for you.
…if you do not receive an offer for a sports scholarship from a particular school, don't make the mistake of getting a bad attitude and complaining about the school…
One other thing about this, if you do not receive an offer for a sports scholarship from a particular school, don't make the mistake of getting a bad attitude and complaining about the school to everybody, especially on Facebook or the Internet.  If you don't believe me, take a look at this article:  Employers Look at Personal Online Activity For one thing, people can see all sorts of records about you and now employers and recruiters are looking at Facebook and MySpace for all sorts of records of what you are really like. The downside of that is, it may not be true or representative of anything that you have done. For example, recently on a news report a woman was not considered for a job simply because on her Facebook page she was holding a drink. (Actually, I believe the drink was actually apple juice but the employers thought it was wine and she was eliminated from the selection
process.)
Complaining is a Sign of Immaturity
Also, when you start complaining about a school or university that did not consider you, there may have been a very good reason for it outside of the fact that you are not what they were looking for. They may have run out of money, you may have been looking in the wrong category for the type of athletic scholarship you were looking for, or a host of other reasons that a university or college may not be able to talk about.  The other end of this is, if you get online or on a cell phone even for that matter, and start talking openly about how you think a particular college or university sucks because they did not accept you, then you may be burning bridges.  Sometimes, people that you don't think can help you out come to your rescue at the oddest moments, Beside all of this, your complaining will wreak of immaturity and shallowness, which is what you do not want to communicate to anybody while you are looking for an athletic scholarship.
To sum it all up, you will need to keep good, accurate records of everyone you talk to, and you will need to keep files of them in a small file cabinet or box that you can easily find. Taking this step seriously is an important one in the scheme of trying to get a sports scholarship.
At Ellistrations Sports Scholarship Video we have written an extensive report that shows you all of the steps that you need to know about in order to get an athletic scholarship. You can get all of this information and more in our free athletic scholarship planning guide and all you have to do to get this guide is to click on this link: Athletic Scholarship Planning Guide Absolutely Free!
One of the things that I try to emphasize in this blog is the reality of getting and maintaining a sports scholarship for college.  I do not ever want to paint a rosy, Hollywood style image of getting and retaining an athletic scholarship, because it would only hurt you.  It is far better that you know the realities of this business (believe me, it is a business) and know what you will have to go through to achieve your goals for college.
You see, when a parent or a student hears the term "scholarship" immediately, the thoughts of going to a college or university for next to nothing and playing in a sport on ESPN start dancing through their heads. However, the big time coaches are few by comparison and lead far from typical organizations.  The celebrity university coaches that you read about and see on TV are the few elite and for most potential scholarship students, these are unrealistic scholarships to get your hands on.
Expensive House Analogy
Not only are do you have to consider the facts that getting a scholarship is a very competitive situation, but what are you actually getting for the university that you plan on attending.  Let me give you a scenario that will put this idea into terms that will be easier for you to understand.  Not too far from where I live, there is a housing area that I can only term as "elite".  These are $500,000 to $ 1,500,000 houses that are now up for sale because of the economic collapse in the real estate market. Well, one of the houses has a sign up in front that says, "I will trade you this house for your house!"  Now, this house is about a 6,000 square foot home with a pool, big fountains and a veranda.  It is just stunning. So, on the surface, it looks like a real good deal.  You trade your home that is valued at $130,000 for a home that is worth over a million dollars.  Such a deal!! Or is it really?  What are the taxes on a home of that value? That would probably be rather significant as well as the cost of upkeep, heating and cooling and let us not forget any outstanding mortgage payments on that beautiful house.
As you can easily see, all that glitters is not gold.
The same thing could be said about a scholarship of just about any kind.  You have to consider if the college or university has the degree program that you need, how much each semester will run you and so forth.  You need to check out all aspects of your finances, whether or not the scholarship will benefit you financially as well.  If you get a $12,000 scholarship, and the degree is going to run you $50,000, you will have to consider if the school is really worth it, and you will also have to figure out whether or not you are going to be able to finance it or afford it.

The Reality of  it All
Not only that, don't be deceived by the idea that all coaches sit in a big office and have all sorts of secretaries at their disposal.  In reality, most coaches that are in universities and colleges sit in very small offices with a load of responsibilities that would stagger the imagination.  So, you need to understand that your perception of an athletic scholarship needs to be realistic.
Knowing exactly what you are up against is the first step in successfully achieving your goals and gaining the sports scholarship that you are trying to get.
OK, in my last post, I mentioned that in order for you to pursue your goals this New Year, you were going to have to do quite a few things that other people would probably balk at.  Stuff
like, turning off news reports and getting rid of negative friends.  Well, this time around, I have decided to give you a great idea of what you can do to easily raise your inspirational level a bit.  I am a big time movie addict; always have been and always will be.  So, it will come as no surprise to you that I draw much of my inspiration from watching motion pictures.  Nothing gets me pumped up more than watching a great movie about an individual or a group of individuals over coming incredible odds.
Now, before you take a baseball bat to my brain, I just want you to know that this list was compiled by NBC Sports, so don't blame me.  At the end of this article, I will tell you the way I would have rated them.
So, if you are starting to feel like the odds against you are completely overwhelming, then perhaps you should either rent or buy one or even several of these to help you raise your spirits.
Hosiers (1986) – This is a movie about a basketball team from a poor town in Indiana back in the 1950's.  Gene Hackman stars as the new coach on the block that had a somewhat tarnished reputation as a coach.  As a matter of fact, everybody in this movie is an underdog.  The team, coach and even one of the locals played by the late Dennis Hopper who is trying to overcome an alcohol addiction, is an underdog.  (Personally, I think the late Mr. Hopper stole the show on this one with a command performance, but that's just me.)  Anyway, the plot of this movie was an entire town riding on their basketball team in their quest to win a state championship.
Rocky (1976)

– I would have thought this move would have been rated at #1 in the sports movie hit parade because the character is so iconic.  Heck, they even have a statue to Rocky erected in Philadelphia, if I am not mistaken.  This movie, is another underdog movie but it reflects both real and stage life for the actor Sylvester Stallone.  At the time the movie was made, Stallone, much like the boxing character in the movie, was an unknown.  When the movie was released both Stallone and his alter ego, Rocky, became household names.  The movie chronicles the life of Rocky Balboa and his shot at being able to box the world champion.

Bull Durham (1988)

– This is more of a comedy and not an underdog movie.  It is one of those movies where the new kid on the baseball team, played by Tim Robbins, is being mentored in his career by a more experienced and savvy Crash Davis, played by Kevin Costner.  Not only is the young pup being tutored by Davis on the ball field but in the art of love.  Personally, I would not have placed this movie anywhere in the top ten, but I'm not a James Bond/Obi Wan with a baseball bat type of guy.
Brian's Song (1971) – Actually, this was not a regular motion picture, but it was a made for TV drama that aired back in 1971, about the real life story of two friends on the Chicago Bears football team, Brian Piccolo and Gale Sayers.  Both men start off their relationship as competitors but then develop a relationship that binds them together as brothers.  The real life story takes a dramatic turn of events when one of the men is injured and the other helps him recover.  But without spoiling the story I won't tell you the unexpected turn of events that lead to a tragic end to this story, which draws Sayers and Piccolo even closer.  Outstanding performances by Billy Dee Williams and James Cann.
 Breaking Away(1979) – Actually, this one would have been in my top 3.  Set once again in Indiana, in the midst of Indiana University, this story is about four young men as they are set as outcasts in their own town.  There is obviously a division between the townies, referred to as "cutters"  ( They were given that moniker because they come from families that are local stone cutters.) and their university counterparts because not only are the cutters not attending the prestigious Indiana University, but they come from lower income families. One of the young outcasts is a biking fanatic, so much so, that he convinces himself that he is an Italian athlete both on the bike as well as in character.   The division between the cutters and some of the richer, more athletic university students comes to a head near the end of the movie, wherein the university sponsors a bike race (naturally) and the lowly townies give the college guys a run for their money.  I won't spoil the end of this movie for you even though you've probably got it all figured out by now.  However, because of the great script and acting abilities of the cast, this movie is not only funny, but an excellent drama and underdog story.
Well that was the top 5 sports movies according to NBC Sports.  I personally would have rated it this way: #1 Rocky, #2 Rudy #3 Caddy shack #4 Hoosiers and #5 The Bad News Bears (The original with Walter Matheau.)
Mark "Elmo" Ellis is the CEO of Ellistrations Sports Scholarship Video  of Lexington, KY and when it comes to movies, he is always right.
Learn to Turn Everyone Off
As we move into the new year, we will no doubt be inundated with loads of messages from the media telling us how bad the economy is and how dark our future will be.  Of course, if you look back at past years you saw the same pattern. If you are salesman, you will understand the practice of not listening to the news because the last thing you need to listen to when the chips are down is a news report about how bad things are. So, the practice of anyone that is trying to become successful in a particular endeavor is to turn off all of the negativity.  As you pursue your goal of getting a sports scholarship in the new year you undoubtedly hear from other people, relatives and everybody else just how foolhardy it is to pursue such a lofty goal. My advice to you would be to turn them off as well.

A Lesson form the Pages of American History
If you look back at American history, you will see that our predecessors had many, many obstacles that they had to overcome on their journeys to success.  As a matter of fact, I have taught history for the last 10 years, and I can tell you that there isn't a goal which is worthy, that does not require you that bring your best to the table. If you look at the very first settlers that came to America, many of them had great ambitions and found that the New World was loaded with danger, and a plethora of obstacles that they weren't prepared for. As a matter of fact, many of the first colonists that were at Plymouth and Jamestown died within the first year of arriving there. Most of the time, the reason for their struggle was because they were not prepared for a new lifestyle of becoming a survivalist as well as not being prepared enough. However, for the colonists like John Rolf, they were able to think on their feet, dig in and thrive. Rolf became what would be equivalent of becoming a millionaire when most others around him were starving. So, if you are planning on going to college and obtaining an athletic scholarship, my advice to you would be to prepare and do some research on what it is you will need to do. After that, you will be required to take massive action and focus like a laser on your goal.
You are going to be required to dig in and take no prisoners and you will have to make sacrifices with friends, learn to turn off negativity from relatives and an entire host of gut wrenching situations and setbacks that you didn't even dream of.
Be Prepared for a Tough Journey

Why You Should Be Glad Your Goals Will Be Hard to Obtain
You should be happy that the goal that you want in life is hard to obtain. I know that sounds like a stupid thing to say, however, if you reflect on it for any length of time you will see that it is a very important facet of life. For one thing, if accomplishing a worthy goal were easy, everybody would be doing it and there wouldn't be any value to it. It's just like becoming a great athlete, starting a Microsoft, or just writing a book. Easily obtainable things in life are almost valueless. One of the hottest shows on cable TV is a new program called Gold Rush, which is on the Discovery Channel. it is a reality show show that chronicles three different families in their quest to do massive gold mining in the Alaskan and Yukon territories. It doesn't take more than five minutes to figure out that getting gold in the harsh wilderness isn't an easy task. These families have to suffer harsh living in an area where hardly anyone lives. They are under extreme financial duress while risking personal injury. After watching this program, you will quickly understand why Gold as a precious metal is so valuable and why their success is so sweet when they meet their objectives.


Let Us deal With The Reality of a College Athletic Scholarship
I know all of this may sound tough to you, but in reality it is. What good would I be doing you if I told you going to college or getting a sports scholarship was easy? College is not a four year vacation. If you are going to spend the kind of money and time it takes to pursue your dream of completing this hurdle in life, then you need to have a mindset of a real athlete. College (if you really plan on getting your money's worth out of it) is a four year triathlon, make no mistake about it! You are going to be required to dig in and take no prisoners and you will have to make sacrifices with friends, learn to turn off negativity from relatives and an entire host of gut wrenching situations and setbacks that you didn't even dream of. Hey, that's the reality of it. if you don't think you are woman or man enough to handle it, stay on the safety of the boat and go back to the easy life of recliners and mediocrity. The world is loaded with commoners that are afraid to pick up the gauntlet of success, and if you don't think you have what it takes, then just shrink back. However, if you are one of the few that really wants to pursue an athletic scholarship, with all your guts, then welcome aboard, because your next destination could be success!

Welcome to the New Year! Now, Make it Happen!!!
I never said that you are expected to do all of this alone, nor would anybody expect you to. As a matter of fact, the more people that are knowledgeable in the area of obtaining a sports scholarship that you can network with and get help from, the better off you will be. So, being very proactive and get started on this task early, preferably two years from graduating from high school. Take a lot of action and make things happen. The world was loaded with procrastinators and people that just blow things off and don't get things done on time, and this is definitely one area that you will need to move very quickly on to succeed. But, as I said before, you do not have to do it alone. Not only does our company produce high-quality athletic videos for you to send out to prospective coaches, but we also have different packages that will help you to get noticed by recruiters and coaches. Also, we have a large amount of information that you can always draw on if you come back to this blog. If you really need help, you can always get some by contacting me either by phone or by e-mail. You may also want to subscribe to our free online newsletter which is located at the upper left portion of this webpage.
Now, go out and make it happen. Welcome to 2012!!!

Mark "Elmo" Ellis is CEO of Ellistations, a sports scholarship videography company. Not only does he run and market two video businesses, but he is also completely renovating a farmhouse on 3 acres of land and maintains of a popular series of videos and a forum called "The Photoshop Training Forum" which teaches beginners how to use Photoshop. He teaches history, and has received his Masters in education technology and instructional design from Boise State University. Mark is currently writing an e-book entitled "Athletic Scholarships for College, a Planning Guide" which will be released in January of 2012.
I'm sorry, I just had to post this.  This video highlights one of the reasons why too many athletes don't get the scholarship or life that they want.  Too busy putting the blame on everyone else, especially the coach. Anyway, this was just too funny to pass up.  Enjoy!