How to Start Your Search for a Sports Scholarship
Many times, when writers or experts in a particular field start to write about a subject, they forget the most fundamental and important thing; that is what you should do if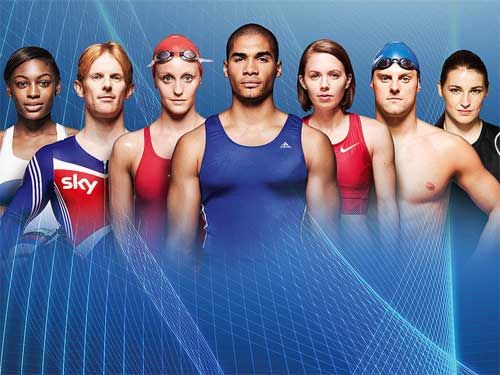 you are just starting out. In other words, what are the very first steps that you need to take in order to get your athletic scholarship. In this blog post I am going to try to show you the very first steps you should take in order to gain yourself the sports scholarship that you want.
The very first thing that you need to do in order to get your sports scholarship, is to start educating yourself about how the athletic scholarship recruiting process actually works. You may want to start as early as your freshman year in high school, to begin considering this. I am not saying that you have to 100% start in your freshman year to look at athletic scholarship opportunities in the process to set yourself up, but as soon as you can start working toward your goal of getting an athletic scholarship, then you will be better off. So, try to start as early in your high school education as you can to apply for sports scholarships. Fundamentally, you need to have good grades, have a qualifying score on your SAT or a ACT tests and you will need to graduate from high school without any complications or problems.
What Coaches Are Looking for
Coaches are usually looking down the road anywhere from one to five years to see who they can use to fill the slots on their teams. They may also be looking for players that will be upcoming who can replace an athlete will be graduating in a couple of years. You have to admit it, the job of a full-time coach at a university or college must be a rough one, because he has to constantly be able to forecast ahead of time who he will need for his team.   Sttudents graduate and leave the school eventually and they will always have to be replaced.
Your job as a student athlete is to play the best at your sport that you possibly can. You will have to show up on time, pass all of your classes, study, and perform on the field for your school and team. This is why colleges and universities offer scholarships so that you can play for their team in repayment for the discount you get for going to their institution. There may be some fundamental differences with coaches, but basically all coaches good quality players who will work for them and well with other players on the team. Don't forget, the evaluation process of a student athlete is an ongoing process, and you can lose your scholarship at any point in time, especially if you do something stupid like not show up the practice or get drunk and get into a lot of trouble. So, just keep your nose clean and your grades up. As a matter of fact, it is not uncommon for coaches to a valuate your letters, e-mail, phone conversations, games, practices and anything else they can get their hands on as well as asking other players what they think about you.
So, here are the basic steps that you need to remember:
Start educating yourself early about the scholarship process
Make sure you graduate from school
Get good grades on your ECT and SAT scores
Keep your nose clean and stay out of trouble
Always attend your classes
If you would like a free copy of a guide/blueprint on how to obtain a sports scholarship, please click on this link : Guide to Obtaining a Sports Scholarship
Below is a graphic that is circulating around on the Internet in the last couple of days. I spotted it on twitter and thought it was very pertinent to this blog and also the people that read it. According to the National Collegiate Athletic Association (NCAA) usually about $1 billion of awards and scholarships are given into Division I and Division II level in college athletics. Other associations like the National Association of Intercollegiate Athletics( NAIA), as well as the national Junior College athletic Association (NJCAA) are also associations that award athletic scholarships. In Division I alone there are 318 awards given in Division II there are 423, and that is just for starters.
The Opportunities Are out There
In America today there are approximately 2000 schools that offer opportunities for students to continue their athletic careers. So, the message here is that you need to realize that there is a very large field for you to access and that your opportunities may be more plentiful than you think. However, getting an athletic scholarship is not an easy task and it may require a bit of work. But if you're diligent, and have a good attitude you can succeed in getting the athletic scholarship you need help you get through school.
A Wide Variety of Athletic Scholarships
Among the different types of sports scholarships there are these different fields: archery, badminton, baseball, basketball, bowling, cheerleading, cross-country, cross-country skiing, downhill skiing, diving, equestrian, fencing, field hockey, football, golf, gymnastics, ice hockey, indoor track, lacrosse, rifle, rodeo, rowing, rugby, sailing, soccer, softball, squash, swimming, synchronized swimming, tennis, team handball, track and field, volleyball, water polo, and wrestling. With this wide variety of different sports scholarships you can see that there are opportunities for you to apply.
Important Athletic Directories to Use
Just to let you know, there are several great resources that you can use in your quest to get a sports scholarship. These locations must universities and colleges in the United States and the sports that are offered with the name, phone number, address, and fax number of each coach that is at the school. The two most important are The Blue Book of College Athletics and The Directory of Collegiate Athletics. These are two books that you absolutely cannot do without if you are on a quest to get a sports scholarship.
Just remember that the world of sports recruiting is loaded with all sorts of myths and mistaken beliefs. Make sure that you do your homework and get the right information before you begin applying. You can get a Free copy of a book that will be a tremendous help you here: Guide to Obtaining an Athletic Scholarship
One of the things that you need to consider once you get an athletic scholarship is how you are going to maintain it while going to college.  Many times, students leave the guidance of their parents and for the first time in their lives find the unstructured freedom of college life.  In this environment, the student carries the sole responsibility of maintaining their grades and social life without the management of family.  When this happens to many students, disaster strikes because the student does not keep his or her grades up, or winds up getting involved in other things that can derail a good scholarship.
Below are ten pieces of action that you can take to keep your sports scholarship in tact while you have it in college.
Never Miss a Class – You need to keep a calendar of games, events and other things that reflect you schedule from semester to semester.  Let your professors know ahead of time if you have to miss a class due to away games or other events.  If you get really sick (and I do mean "really" sick, not just the sniffles) go to the doctor and get some paperwork.  Turn in copies of that paperwork to your professors, especially if you missed an important test or quiz.
Show up on Time – Don't show up for your classes late or for practices late either.  Vince Lombardi used to require that his players show up 15 minutes early no matter what.  That is a good habit that will help you out the rest of your life.
Dress Appropriately – Don't show up for practices wearing torn up clothing or wearing anything that makes you look like you have an "attitude".  You can act arrogant all you want after you graduate.  (Actually, you will be able to act arrogantly for about 5 minutes after you graduate, because after that you will then have the humbling experience of finding a job.)
Always Treat People with Respect  - This kind of goes along with the last statement, but it bears repeating, forget arrogance because it gets very few people anywhere.  Treat everyone you deal with in college with respect and kindness.  You won't believe how many people will get behind you and help you out when the genuinely like you.
Maintain a Positive Attitude – The famous motivational speaker, Zig Zigglar said "Will having a good attitude get me everything I want in life?  Probably not, but it will definitely help you more than having a bad attitude will!"
Work Out Even in the Off Season – I know this is really a no-brainer, but you will need to stay in the best shape possible throughout your college years in order to maintain your scholarship and to get through college.  Take every opportunity to stay in shape and it would be a good idea to find a team mate that needs to the same and work together with him or her to keep each other accountable.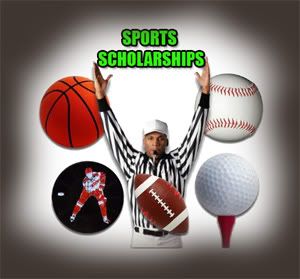 As you go through the process of trying to obtain a sports scholarship and funding for college it is important to remember that this can seem to be a vast and complicated subject.  In reality, the field is much smaller than you would care to know, and you need to be careful and do your research first because  not only can you waste a lot of time, but also a lot of money in the process.  One of the first things you need to determine is whether or not you really are talented enough to compete in the sport you're looking at.  It's just like marketing, if you cannot deliver a product, it does not matter how good your message is.  Your product (which is your ability to compete) is paramount and if you do not have the talent and skill, you might as well hang it up.
Also, do not be deceived by rumors and myths that you may hear about scholarships. Yes, there are quite a few of them out there but the number of people competing for them is fierce and you need to be ready for that eventuality and also some rejection in the process of looking for scholarship.
One of the key things that must know how to do is find athletic scholarship money and the sources of athletic scholarship money.  The first place that you need to look is with the federal government, which is the largest repository of funding in the United States.  Not only can you look at federal funding but you can also look at big corporations, foundations as well as smaller companies, and even in some cases, soul proprietor businesses as well.
So, your goal is to do the following:
identify sources of funding for your sports scholarship
identify what sport you are going to apply for and what level you will be playing at
know how to apply for the sources of funding
make plans to approach the sources of funding
follow-up and see if your application has been received
create a strategy for sending your materials to prospective schools, federal agencies, and businesses
A good place to start is usually with Uncle Sam, who has been giving out all sorts all sorts of money in terms of loans, grants, scholarships and work-study programs for students that are involved in sports.  Not only can you look to your federal government for extra funding, but you can also look to state governments as well.
Most people look directly to universities and colleges to supply them with scholarships and funding. However, in this case, you need to be able to follow through on whatever you have to offer these entities.  Colleges and universities are a two-way street; in other words they want something back for what they give you.  So, unless you have something to give back in terms of skill and playing ability, you will have a tough time of obtaining a scholarship with a college or university.
So, consider at looking at all of your options here. You need to check out the following funding entities that are usually involved with sports scholarships:
the federal government
state governments
municipal governments
big corporations
small corporations
small businesses
sole proprietorships even
You also want to look at the usual funding for college through the federal government as well as other sources of college funding that does not involve itself an athletic scholarships as well.  This way, if you do not get the scholarship that you want you still have alternative methods to fund your way to college.  These are just a few of the ways that you can begin your process of searching for a sports scholarship.
If you want a free e-book that will show you step-by-step what you need to do in order to find, apply and follow up with a sport or athletic scholarship click here right now and get an absolutely free copy of this great book. You need to move quickly and with a lot of action in order to accomplish your goals so do it now.  Click here: Guide to Applying for Athletic Scholarships
If you have anyone in your family that is interested in playing a sport in college and you need to know a few basics. For one thing, getting an athletic scholarship can be a very time-consuming and difficult process, however, if you are armed with knowledge your chances of getting a good sports scholarship at school are better than people who are not. Let's face it, it is a very competitive business, the acquisition of getting into college on any type of a scholarship ride that will get you through some of your years of college.  If you consider how many people try out each year for the top three sports: football, basketball, baseball you will see very quickly that this is a very saturated and competitive field to get a scholarship in. In previous posts I have showed you how to apply for different types of athletic scholarships and where you should go to get them. It is not a real hard quest if you are looking in different sports that are not so competitive, but you do have to be able to play well and have good grades.
….you can still get into a college with a sports scholarship if you're not shooting for the top universities.
Decide What You Want Ahead of Time
Before you decide to go to college, you should decide what type of college you want to go into. If you're looking at a major university then your chances will be slim to none that you will get a scholarship there unless you are extremely good and have all kinds of political connections. Let's face it, that's the reality of life, and either you can play the game or you cannot. Despite that, you can still get into a college with a sports scholarship if you're not shooting for the top universities. So the first thing you must think about is what size of a school would you like to go to? What type of city or town what I feel comfortable living in? How much do I know about the team and the coach that I'm getting inv
olved in? These are just a few questions that you might want to ask yourself before you apply at a particular University or college.
One of the things that will set you apart in the scholarship searching process is the type of letter that you will send to a coach. With our sports video action package, we already have pre-written letters for you to use that are formatted to catch recruiter's and coach's eyes.  This will definitely set you apart from all of the other applicants and letters to get sent to coaches, because they get quite a few of them and they are usually inundated with letters and resumes that all the same.  You want to be able to stand out from the rest the crowd and we have just the package to help you attain the level of attraction with recruiters and coaches that you need.
Don't do it on Your Own!
The other thing that is very important that you do not do this on your own. If you are a parent of a student that is trying to obtain a sports scholarship, then you need to help your student out as much as you can. Try to help your student evaluate their actual playing ability so that you can gauge what type of school but they will need to go to.  Also, it would be good to know that you do not want to worry about the sport more than you will be concerned about getting the academics that your college student will need to get to school. Education is the definite purpose that your son or daughter should keep in mind as they attend college. Very few times do athletes graduate from college and continue on into an athletic career. When you consider the number of students each year to try out for college scholarships, you will see that athletic scholarships and careers are very crowded and competitive. This is something that you will need to keep in mind all through the four years of university studies and college.
There are several scholarship categories that most people don't think about and I am going to highlight three of them here. Just because they are in other categories other than basketball,
baseball and football that does not mean that they are not competitive. As a matter fact, as you will see at least one of them which is not even considered by most people to be a sport, is extremely competitive and you will have to pursue these scholarships with the same amount of diligence you would any other.
Golf Scholarships
One of the scholarships that is not talked about much is golf. Because the game has grown in popularity, there are more scholarships offered by outside organizations than many of the other sports available. Considering the fact that the popularity of the sport has grown over the years and many of the golfing pros are surpassing celebrity status is easy to see why golfing scholarships have become one of the more popular academic awards today.
If you're interested in getting a golf scholarship, you will need to do a lot of research but it is possible to obtain the scholarship that you need. Recently, trends in obtaining golfing scholarships has widened with many awards being given to minorities and women. Many times these awards are not very crowded with competition and all that is needed to acquire one of the scholarships is an interest in playing the sport. Like many other scholarships, financial need is considered as well as extracurricular activities and of course, they are going to be looking at your academic records.
Bowling Scholarships
Once again, we have been overlooked area that many sports scholarship candidates may have not thought about. Bowling has become more popular over the last couple years due to a couple of factors. For one thing, there are more sports channels now than there ever has been in these channels are hungry for different types of sporting events that they can highlight; one of them being bowling, of course. If you're interested in going for a bowling scholarship it would be a good idea to know quite a few people in a league and to be able to play for one. If you are good enough to play in the league you probably will be up to get a sports scholarship in bowling. Once again, you will have to keep an eye on your academic record and make sure that you maintain high standards there. Believe it or not most of the larger schools have this scholarship and recently it has gotten more competitive to get one. Just make sure all your ducks are in a row as far is your grades are concerned and to be diligent in your pursuit of obtaining a bowling scholarship just like you would any of the big three. (I'm referring to baseball, football and of course basketball.)
Cheer-leading Scholarships

This particular sport is kind of unique because it usually relies more on trying out for it than past performances. However, the downside to this is the fact that it is quite competitive to get one of these scholarships and usually students are under a lot of pressure to win competitions. Actually, this is one of the more competitive scholarships and actually it is physically very demanding. Usually the perception is that cheerleaders are just on the sidelines but they must be good at a variety of things not to mention gymnastic type moves and getting responses from the audience. There are cheerleading associations like the American Association of Cheerleading Coaches and Administrators and the national Council for Spirit Safety and Education that will offer cheerleading scholarships to outstanding candidates. There are far less scholarship awards given in this category than many of the other sports so competition can be quite fierce.
There is no question about it, getting an athletic scholarship is not easy.  The competition for the average athletic scholarship is crowded and you have to do everything you can to get noticed by a coach or recruiter.  One of the ways that you can help yourself obtain the scholarship that you want is to get the best grades possible.
You need to take your studies as serious as possible; you might as well learn that now because you will need it anyway in college.  First of all, you will have to learn to turn your friends off when it comes to interrupting your study and practice time.  You can't shoot two bows or ride two horses at the same time.  I'm not telling you to dump your friends; I am telling you that you will need to let them know when you are available.  Turn off Internet chat rooms, cell phones or anything else that will get in your way while you are working on your school projects or studying for a class.  The less you have to deal with these distractions, the easier it will be to get these scholarly tasks completed properly.
If I were shooting as close as possible to getting a 4.0 (this is just the ideal) I would do things a lot differently than what I see friends doing at school.  For one thing, I would sit at the front of the class where I wasn't distracted by my friends or other things.  In every class I could, I would take as many notes as possible.  Just these two things alone will help you tremendously; because your teacher will notice that you are actually trying to learn the material. (Unlike the other 95% of the class….)
If you get to know your teacher better you will see that they are more than thrilled to help you out because unlike the rest of the class, you are actually trying to learn something.  So asking your teacher for help when you are actually trying to learn is a big plus.  This is not only a learning tactic in high school but also in college.  Professors are far more accessible when they know you and they will actually do quite a bit to help you out.
The reason for all of this, of course, is so that you will have a much better chance at getting an athletic scholarship in college and are able to maintain it through college as long as you will need it for. Remember, the lesson you learn today about diligence and hard work will pay out in a major way further down the road of life.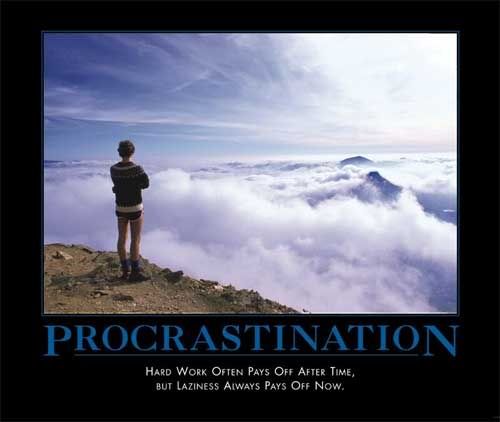 One of the things that separates human beings from animals is the fact that they can think and reason. Animals do not have that ability. As a matter fact, animals do not know anything about the truth all they know has been mysteriously given to them by some unseen force. I don't really want to get into that right now, but that is a definite difference between animals and human beings. The fact that we can reason and understand the truth. Many people, do not use this ability very well. As a matter of fact, most people are rather lazy. I see it reflected in business, education, and overall personal behavior on a constant basis. The ability to just be able to sit down and think and reason things through and then take a decisive course of action is very rare in people today. As a matter of fact, in America today, there is a severe lack of leadership and leadership abilities. I would almost think that you can become rather successful by being a leader and taking some sort of action that is reasonable.
if you are observant and sit back and watch the rest of the students you will notice a lot of similarities
Since you are probably a college student getting ready for four years of studies, if you are observant and sit back and watch the rest of the students you will notice a lot of similarities. First of all, many students will do one or two semesters of college and then leave never to return. Most of those people, are procrastinators that do not understand how to have a good work ethic. One of the main mistakes that I saw while in college, was the fact that most students would put off doing everything that they had to do. I, on the other hand, went attack; and completed any assignment that I was given immediately so that I can get it done correctly and out-of-the-way. Also, when you are proactive like this, you are able to talk to your professor if you are having a problem with your work. If you wait until the day before something is due, you probably won't be able to talk to your professor. So, one of the key attributes that you should try to acquire is to be very proactive and get on top of your studies as soon as possible.

For those of you that are probably in high school right now looking at getting a sports scholarship, you will need to be very proactive and get on top of the process of acquiring a sports scholarship. Bear in mind, if you've been reading this blog post for very long, you will notice that I have spoken extensively about not being a procrastinator you getting your letters, videos, and everything else that you need in order to acquire an athletic scholarship completed and sent out. If you do nothing, nothing will happen, that's for sure. The world is full of people who are just waiting for their boat to come in. Well, why don't you swim out your boat first instead of waiting for it to come in, because just like the lottery, chances are your boat will never come in and you will still be sitting on the shore waiting for something to happen.
If you could just put yourself into action, and you all of the things that you need to to complete your goals and vision, you will be far ahead of the pack, that's for sure. So, practice this one attribute of being proactive in getting everything done immediately and you will see a drastic change in difference between yourself and everybody else that is still waiting on the shore for their boat to come in.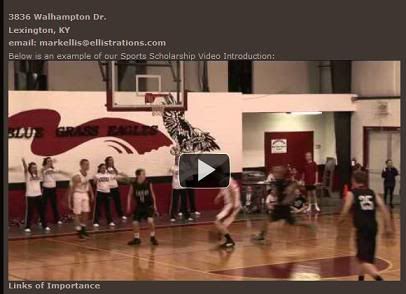 One of the best things that a player can do if he or she wants to obtain at a sports scholarship at a coveted college or university is to get a good video made so that they may have a mail-able showcase of their talents.  You will need to get a professional level video made of your talents and you can read what one of these videos should have by clicking here: Sports Scholarship Video. Also, you can get a free copy of our excellent resource e-book, free and downloadable here: The Athletic Scholarship Recruiting Guide by Ellistrations
What a Coach wants to see on Your Athletic Video
While it would be quite extensive to create a list of all of the positions of every sport and what each position would entail, it is safe to say that a coach wants to see the basics of what you can do in that position.  For example, if you are an offensive lineman, then your ability to use your body space and run will be paramount.  Likewise, if you are a defensive lineman, you will want to be able to demonstrate how you can block defensively, run, and tackle.  I know this sounds obvious, but you need to list all of the roles that are associated with the position that you are pursuing in your scholarship and get a video of you demonstrating that role on video.
Whatever the sport, you will want to show exactly what you can do in that area of your sport that you want to demonstrate.  Most coaches are looking for you to display the basics without doing anything flashy.  So, just get a copy of yourself on video doing the basics and doing them well and that will speak volumes and be will be what counts the most.
More than Just Playing the Game
Not only are coaches looking for the basics being executed well, but they want to see how well you communicate and work with others.  If it looks like to a coach, that there are personality conflicts, temper outbursts and a host of other "lone wolf" behavior, which is not conducive to the team, he may just say, "Forget It!"
Another good thing to get on your video, that would make you stand out from the crowd, is to somehow show that you are really willing to work.  A good work ethic spells volumes to a coach and will help you to at least gain his attention and add to any of the previous attributes that you are trying to display.  Now, I know getting a work ethic displayed on video isn't going to be easy, but if you could get a few clips of yourself at practice demonstrating a great attitude and work manner, it will separate you from other players that have sent in their videos.  Also, if you can get an endorsement from your coach on the video it would be a big help.
Communication Skills
It you are trying out for a position that is way up the food chain as a team captain or quarterback status, then you may want to have a section of your video wherein you are displaying the fact that you can verbally communicate with skill and authority.  Actually, when you begin to promote yourself in order to get a sports scholarship you will also need to write coherent letters of intent as well.
If you can also get a display on your video showing what your stats are and even your academic standing you will be well on your way to getting the attention you need by coaches that are looking for viable candidates.